Nashville Car Accident Lawyer
20+ Years of Representing Car Accident Cases in Tennessee
According to the Tennessee Department of Safety & Homeland Security, there were 204,722 traffic crashes in 2019. Of those accidents, 48,521 people were injured and 1,068 traffic fatalities were reported in Tennessee. If you or a loved one have been injured in an accident that was caused by another driver's negligence, our firm of Nashville car accident lawyers can help.
At Witherington Injury Law, we've been helping clients deal with the aftermath of motor vehicle accidents in Nashville since 2014. Our award-winning attorney brings over 20 years of experience to the table, so you can trust us to handle any legal issues for you while you focus on your recovery.
Injured in an accident? Learn more about your options by contacting our car accident lawyer in Nashville at (615) 697-6503.
What to Do After a Car Accident Injury:
If you've been in a car crash, make sure you take the following actions:
1. Seek Medical Attention
If you've been hit by a car, you suddenly have a lot of worries that you never asked for. The first is your physical health; if you've been injured, your first priority is to seek immediate medical attention.
If you've been hit while riding a motorcycle, your injuries could be particularly severe. The same goes for people who get hit by a car while walking, or for those who collide with a car while riding a bike. Truck accidents can also inflict a great deal of damage, as the weight and mass of trucks far exceed those of cars, motorcycles, pedestrians, or bikes.
If you feel like you've escaped a car accident in Nashville unscathed, it's important not to assume you're fine. Even if you don't show immediate outward signs of injury, you could still be hurt. If symptoms show up later and you never sought medical attention for your injury, it becomes more difficult to convince an insurance company that your pain or other symptoms are a delayed result of the accident and not some other cause.
2. Document the Scene
If possible, take pictures of the accident site. These can be used later to reconstruct the accident. Exchange insurance information with the other driver(s) and call the police. If someone witnessed the car wreck, make sure they stick around to talk to the police and describe what they saw. If you can, write down what happened as you remember it while the memory is fresh.
3. Contact a Nashville Car Accident Lawyer
If you've been injured in a car accident, insurance companies know that you likely need compensation for your mounting bills as soon as possible. They will take advantage of this fact and try to offer you a quick settlement that is likely a far lower number than the full amount you deserve.
An experienced Nashville personal injury lawyer will know where the insurance company is likely trying to cut corners to look out for its own bottom line. Don't think that if you've been in a car crash you've hit the end of the road. We're here to help.
Common Car Accident Injuries
When you're injured in an auto accident, you will need to work with an experienced car accident injury lawyer to build a claim for recovery. The damages awarded are meant to compensate you for your injuries and restore your life to normal.
Here are the most common types of car accident injuries:
Whiplash: This includes muscle, ligament and tendon injuries that can happen in a car accident
Scrapes & Cuts: scrapes, and cuts can be painful as well as pose a risk for infections and other complications
Head Injuries: Traumatic brain injuries and other brain injuries can cause immediate injuries and complications that last far into the future
Broken Ribs: Even light or moderate impact can cause ribs to break, because they are fragile
Internal Bleeding: If there's any chance that you may have suffered internal bleeding, it's crucial to find critical care to make sure that you don't have life-threatening injuries
Post-Traumatic Stress Disorder: You might suffer from mental and emotional injuries because of a car accident. You might have post-traumatic stress disorder, and things that used to be routine may become worrisome and even impossible
What Does a Nashville Car Accident Lawyer Do?
A Nashville car accident lawyer serves as a critical ally for individuals who have been injured due to another driver's negligence. These legal professionals use their knowledge of Tennessee's traffic laws and their experience with personal injury claims to advocate for their clients' rights. They aim to secure fair compensation for medical expenses, lost wages, pain and suffering, and other damages their clients have incurred due to critical car accident injuries.
As part of their services, Tennessee car accident lawyers:
Evaluate the claim: They assess the merits of the case and advise their clients on the best course of action.
Collect and analyze evidence: They gather crucial evidence from the accident scene, medical reports, and witnesses to substantiate the client's claims.
Handle insurance companies: They deal with insurance adjusters, ensuring their clients do not accept lowball settlement offers.
Negotiate settlements: They negotiate with the at-fault party's insurance company to reach a fair settlement that adequately covers their clients' damages.
Represent clients in court: If a fair settlement cannot be reached, they will represent their clients in court to seek the compensation they deserve.
Provide legal advice: They guide clients through the complex legal process, explaining their rights and options at every step.
Why Choose Witherington Law Firm?
In 2014, 2015, and 2016, Patrick was selected to be a Mid-South Rising StarTM by Super Lawyers®. Each state's Rising StarsTM list recognizes no more than 2.5 percent of attorneys. The Martindale-Hubbell® AV Preeminent® Peer Review RatingTM for Patrick has been attained as well as the Avvo "Clients' Choice" award from Avvo.
Patrick has been practicing law in Nashville, Tennessee, for over 20 years. The reviews of his clients speak for themselves. Have you been involved in a car accident? By speaking with our experienced lawyer about your case, you have nothing to lose. Let us help you understand your options.
Have you been in a car accident? Call the auto accident attorney in Witherington Injury Law today at (615) 697-6503 to learn more about your options. Schedule your free consultation today!
Tennessee Auto Accident Laws
If you were recently involved in a car accident in Nashville, you may have a lot of questions about the auto accident laws in Tennessee. Our Nashville car accident attorneys are here to help answer your questions:
What is the Tennessee Statute of Limitations for auto accidents?
If you were involved in an auto accident in Tennessee, it's important to pay attention to how long you have to file your personal injury lawsuit. Depending on the type of damages you're seeking compensation for, the time limit can vary from 1 year to 3.
If you are seeking compensation for injuries you sustained in the accident, you must file your claim within 1 year of your crash (Tennessee Code section 28-3-104). However, if you are simply seeking compensation for damage to your vehicle or other property, you are allowed to file a lawsuit for up to 3 years after the date of your accident (TC 28-3-105)
What happens if I don't file my claim within Tennessee's Statute of Limitations?
Failure to file a lawsuit in time means that the party you file the claim against has the option of asking the court to dismiss the case. Don't waste time! Contact Witherington Injury Law today!
For a free initial consultation with a car accident attorney in Nashville at Witherington Injury Law, call (615) 697-6503 or contact us online.
Related Reading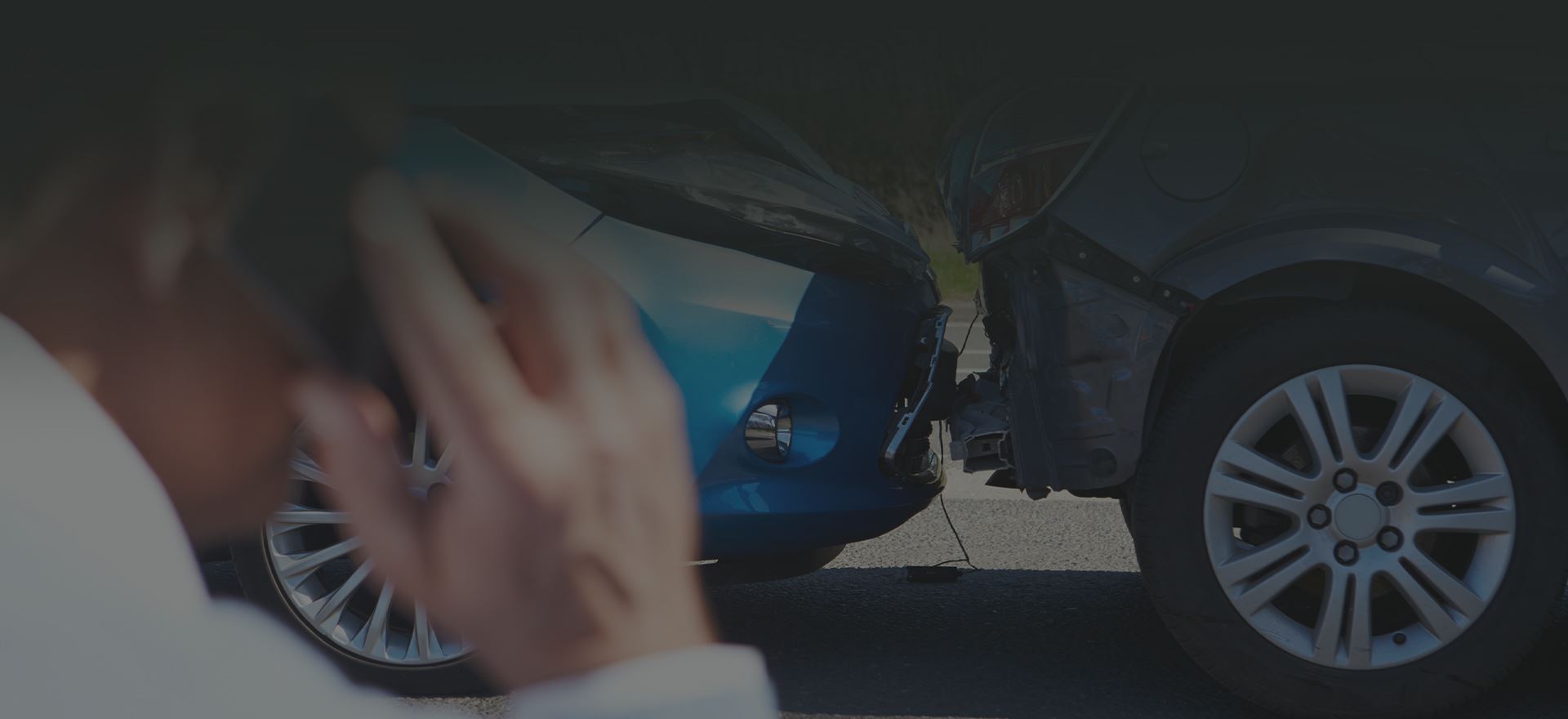 Insurance Policy Limits Settlement Auto Accident - 2016 Davidson County, TN

Insurance Policy Limits Settlement Auto Accident - 2016 Maury County

Insurance Policy Limits Settlement Auto Accident - 2016 Robertson County, TN

Insurance Policy Limits Settlement Auto Accident - 2016 Rutherford County, TN

Insurance Policy Limits Settlement Auto Accident - 2016 Trousdale County, TN